Stockholm, May. 12(China Europe Dialogue) – THiS(The Health Innovative System) Group AB's new brand Sureka chocolate has been presented and tasted together with Bulgaria wine at the Bulgarian Embassy in Stockholm Wednesday evening.
Bulgarian Ambassador Ivan Pavlov attended the event and said he welcomed THiS Group AB to invest in Bulgaria. He hoped that people can know more about Bulgaria and taste Bulgarian wine.
Lucy Dahlgren, CEO of THiS AB made a speech about THiS Group AB and its product of sugar reduced chocolate. Dahlgren is known for her sugar reduction project in Sweden.
"Sugar is the main ingredient in our process factor, but science has confirmed that sugar became one of main factors for our lifestyle diseases, like overweight, obesity, and diabetic 2," said Lucy Dahlgren, "New and small brands cannot afford with market entry and capital needed, bigger company cannot communicate the new brand to combat with their traditional cash cow brands of taste, here we are, THiS Group AB, the little and beautiful butterfly model, to make the change and make the butterfly effect. Sureka, Sugar Reduced Eureka is one of brands in our THiS platform"
"THiS (The Health Innovative System) , digital cooperative platform to stream all new and health and lifestyle brands to become our member, we consolidate service companies to provide services of shares value on stock exchange with Investor relation to comply regulations and laws, we channelize small business and health and lifestyle brands owners on our digital platform, so that we can build a bridge to connect brands suppliers and buyers, we centralize our admin and information communication, we decentralize the brands and goods distribution. " said Dahlgren.
"The piece of chocolate you are tasting now is a plant-based solution for sugar replacement, and it is processed in Bulgaria. Bulgaria has abundant botanic plant resources, like roses, lavender, rosemary, they are all functional ingredient to flavor and tasting our daily life. Thanks to Bulgarian embassy and thanks to Valentin's arrangement." She said.
"Our business model is duplicable, we start in Bulgaria, we are looking for companies to duplicate our butterfly model everywhere, and anywhere in our global village. To establish competence driven capital model and not capital driven competence. We would like to come in contact with all countries and all entrepreneurs within health, well-being and life style. Hope you can bridge us to these communities". Said Dahlgren.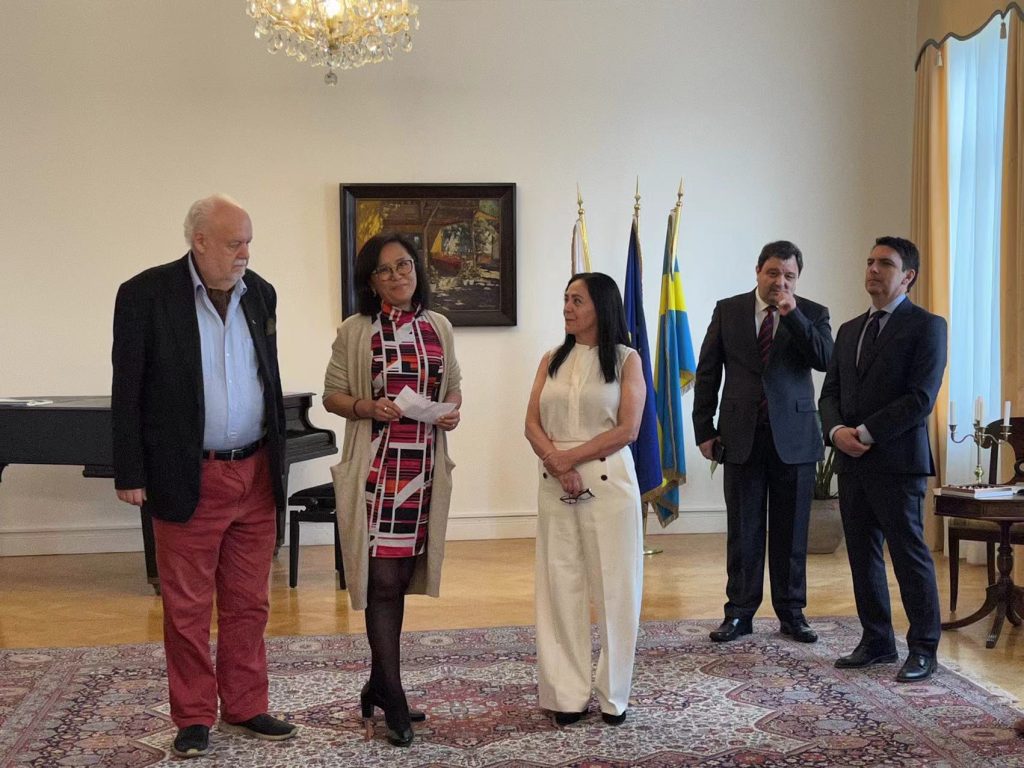 Jan Hedh and Maria Escalander, the pastry and chocolate artisan from Malmö, also attended the event. Jan has written a lot of books and is the real master for our sweet life.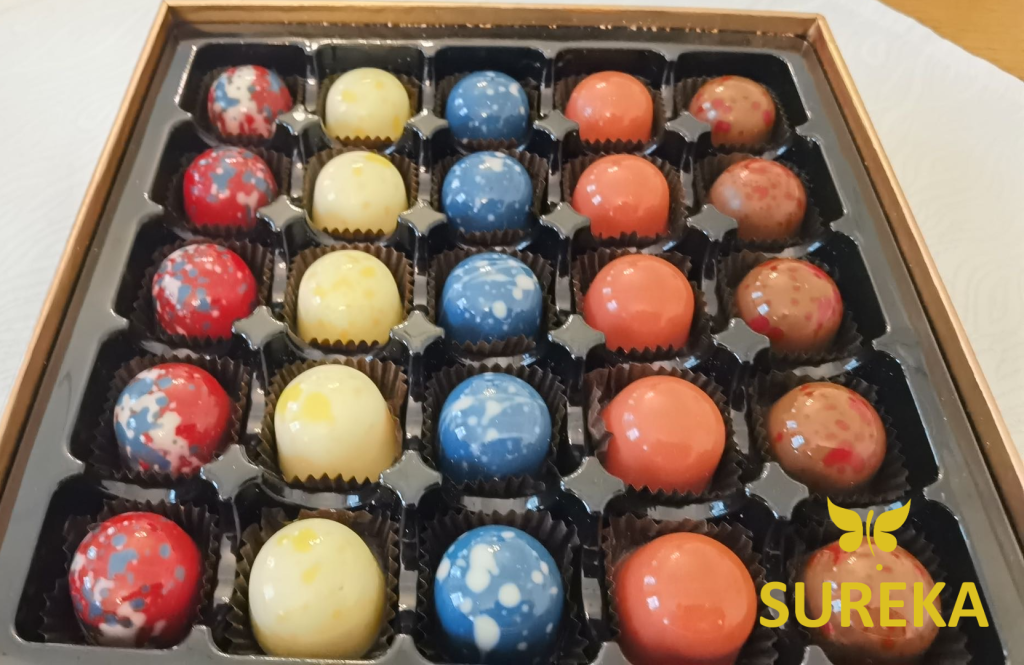 Maria Escalander has used salmon in the chocolate and won a prize. This time they made the chocolate.
About 70 guests including diplomats from US, Czek Embassy, Australian Embassy and other businessmen attended the event. They are mostly members of the Association of Diplomats in Stockholm which cohosted the event.