By Xuefei Chen Axelsson
Stockholm, June 21(ChinaEuropeDialogue) — Swedish Crown Princess Victoria attended the opening ceremony of the large scale Join Sweden Summit in Stockholm, first of its kind since the beginning of the Covid-19 crisis.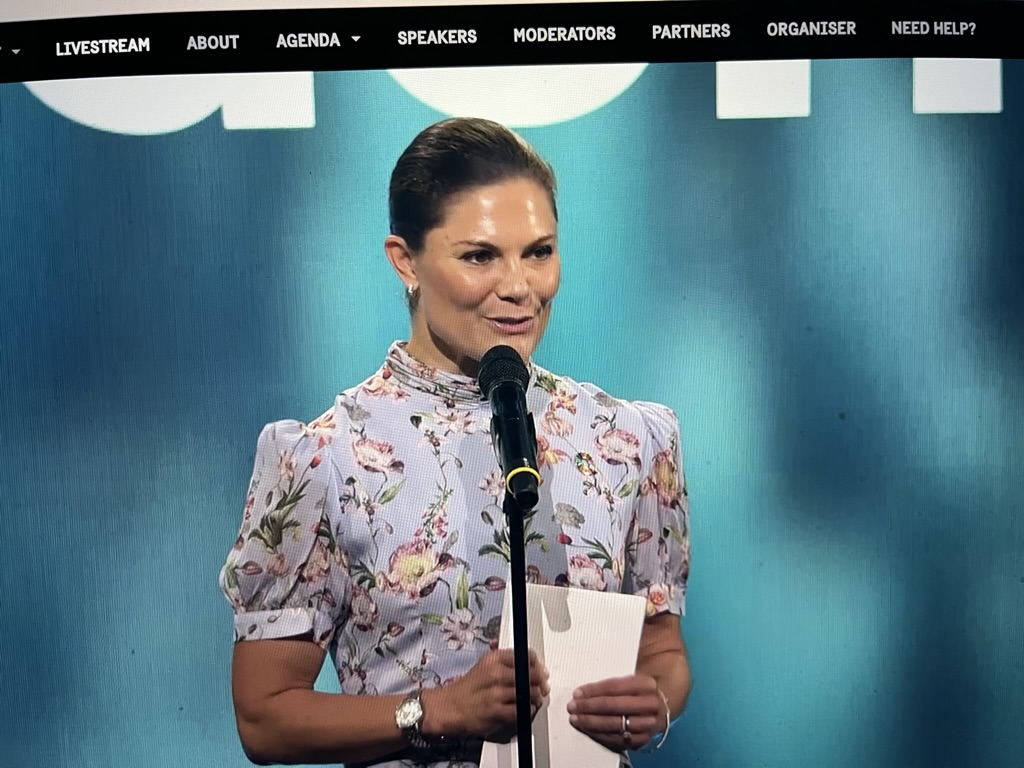 Victoria shared Swedish story on sustainable development and business success.
Princess Victoria said Sweden welcome business people to invest more in Sweden and join Sweden in many opportunities in green development.
Swedish Prime Minister Magdalena Andersson also spoke at the summit.
OECD leader Cormanns also spoke at the opening ceremony. He highly praised Sweden in sustainable development strategies and practices.
Swedish Minister for Trade and Minister for Enterprises also attended the opening session.

Mathias Cormann, Secretary-General, OECD
The world is on a trajectory of change but how countries navigate the accumulative challenges influencing economic growth will define the success of generations to come. Understanding the global macro-economic context is imperative for both Swedish companies and those investing in Sweden, so they can make informed strategic decisions to lead the green and digital transition. How can the OECD economic outlook provide a platform for understanding the Swedish business ecosystem as a global role model?
The two day summit attracted over 100 entrapreneurs and CEOs on site and over 1000 participants around the world digitally.