Stockholm, Nov. 10(ChinaEuropeDialogue) –The former chief of the United Nations Environment Programme Erik Solheim was interviewed in January by China Dialogue's Gao Baiyu. He suggests that China should phase-out coal and apply higher standards in its overseas investments.
January 5, 2021
Erik Solheim, senior advisor of the World Resources Institute (WRI) and former chief of UNEP, spent a good part of December 2020 in China, where he attended the opening ceremony of the Belt and Road Initiative Green Development Institute and toured Zhejiang and Shenzhen to take the pulse of low-carbon development at the local level.
Solheim says his visit to China occurred at a special moment: President Xi Jinping had committed the country to a 2060 carbon-neutrality target in September. President-elect Joe Biden is looking to make the US a global leader on climate action. And the European Union is in close conversation with China to align its ambitious Green New Deal with China's post-pandemic economic recovery efforts. "It's the most favourable moment now. I believe a lot can be achieved if China, the United States, Europe, Africa and other countries can work together," he said in an interview with China Dialogue in Beijing.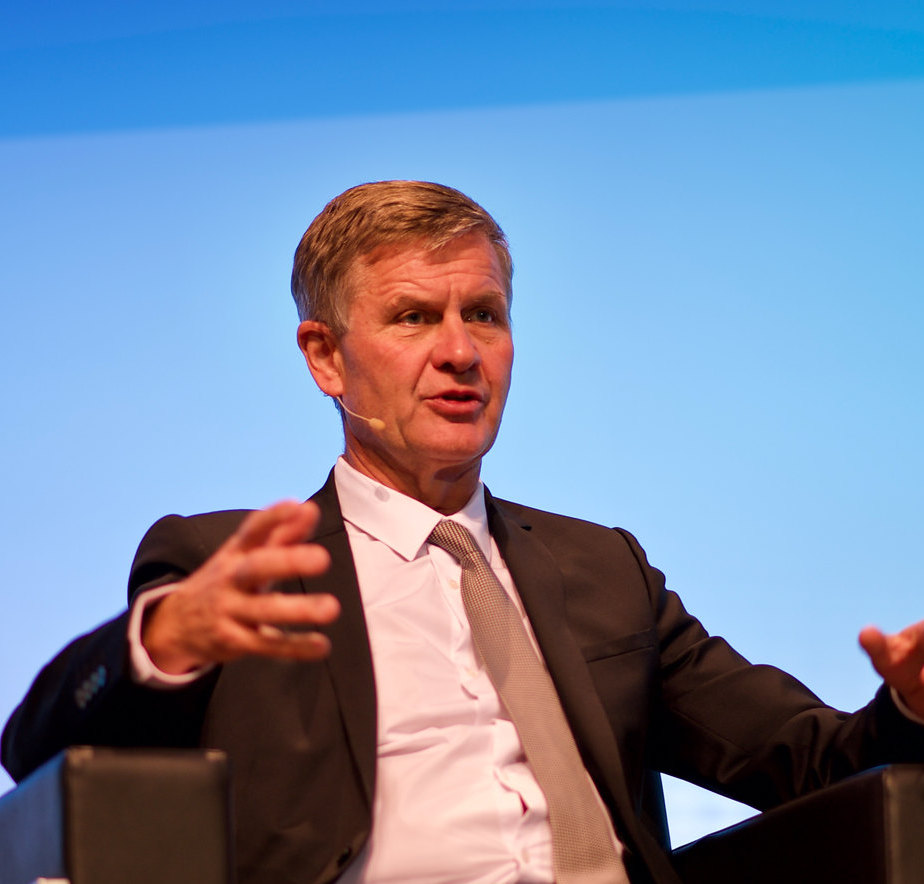 Erik Solheim, former chief of UNEP (Image: Global Landscapes Forum, CC BY-NC-SA 2.0)
During his tenure at UNEP, the agency jointly established an international coalition of organisations seeking to green the Belt and Road Initiative (BRI) with China's Ministry of Ecology and Environment (MEE). The International Green Development Coalition on the Belt and Road was not without controversies at the time. In any case, Solheim has managed to maintain his focus on the issue in his new capacity as a senior advisor to WRI and China's central government on the country's flagship international development programme.
One of the key outcomes of his visit was the unveiling of a proposed environmental classification system for Chinese overseas investment, the creation of which he oversaw as project leader. In the interview with China Dialogue, which has been lightly edited for clarity, Solheim advocates for stopping coal finance and applying stronger standards for Chinese projects along the Belt and Road.

China Dialogue (CD): Why are you advocating for a green Belt and Road Initiative?
Erik Solheim (ES): Because this is by far the biggest investment initiative in our era. Today there is too much focus on coal investment in the BRI. But if you change the focus to wind, solar and other types of renewable energy, then the BRI has an enormous potential for a positive green contribution to the world.
China is the biggest producer of green energy, and technologies such as electric buses, batteries and high-speed trains. Many Chinese technologies can be spread to other countries along the Belt and Road, as well as best practices for environmental protection, such as the river chief system in Zhejiang, and anti-desertification measures in Inner Mongolia.
Also, the BRI is not just about China's experience. We can share the experiences from other nations, such as Singapore's green practices, along the Belt and Road.

What is a 'green' BRI exactly? Are there particular standards we could apply to it?
President Xi has said many times that the Belt and Road should be green and clean. It should apply the best global standards. Working closely with the nations of the European Union on such standards is important given how advanced theirs are in the areas of green energy, green infrastructure, green urban development and green supply chains.
But firstly, a shift from coal to renewable energy is critical. China can stop coal financing and gain trust from the international community. Recently, Japan and South Korea both made pledges to not invest in coal internationally. President Jin Liqun of the Asian Infrastructure Investment Bank (AIIB) just announced that it will not invest in coal. It is an exciting development. I'm very sure that within a short time, China will stop overseas coal investments.
China has applied strict standards to investment in many domestic areas. It should do the same for overseas investments.
A stop to coal financing should be seen as a positive opportunity for investment in green industries. If there is massive investment in solar, electric vehicles, or in batteries, we can not only create a huge number of jobs in China itself, but also jobs along the Belt and Road.
Secondly, China is now establishing corridors like the China–Pakistan Economic Corridor and the China–Myanmar Corridor. It's very good – we need to connect the world – but it's also critical that Chinese infrastructure investments be made with sufficient responsibility to wildlife and to nature.
Finally, I would like to mention the value chain. We've seen a lot of destruction of rainforests, which is often linked to palm oil, beef, soy or timber production. Since China is such a big market, it is at the centre of changing these value chains. We should find out how to make them green and responsible.

Should China stop building overseas coal plants right now?
China should phase-out investments in overseas coal power plants. Everyone understands it takes time to phase-out coal, but if you still invest in it then you lock coal power into a host country's energy system for the next 20 years or longer.
One of the purposes of the Green Belt and Road Institute, launched in Beijing on 1 December, will be to provide help and a platform for Chinese investors. It is set up for the banks and financial institutions to finance renewables, and for all the companies that can make green investments happen.

China has published numerous guidelines and policies for greening the BRI, but they've been criticised for lacking any means of enforcement. What's your advice for China on this issue?
I have no doubt that China will manage this. If China could fight poverty with such remarkable results, I believe China could also green the BRI with the same determination. And we saw that after President Xi said that China will be carbon neutral in 2060, different industries started to move. We can see a huge shift.

How should China better link its 2060 carbon-neutrality target with the BRI?
China has applied strict standards to investment in many domestic areas and it should do the same for overseas investments.
For example, if you look 10 years back here in Beijing, the air was polluted and absolutely horrible. But now the situation is vastly better thanks to great efforts from the Chinese government and the municipal authorities of Beijing. The strict standards that have been set for clean air in China should also be duplicated for investments in Belt and Road countries.

As host of the biodiversity COP15 in Kunming next year, what steps can China take to better protect biodiversity along the Belt and Road?RECOMMENDEDHow China's ecological redlines could boost it to carbon neutrality
China is now setting up ecological redlines to protect vulnerable natural environments that are close to population centres – not just wilderness areas faraway in the mountains. China is looking into how we can preserve nature even in places with a heavy presence of human activities. It has set the target of including one quarter of China's land under the protection of ecological redlines. It's a very ambitious domestic target. No other country can fully replicate that model because it's set up with Chinese characteristics, but countries along the Belt and Road can still be inspired and can make similar efforts in land use planning.
Editor Xuefei Chen Axelsson