By Xuefei Chen Axelsson
Stockholm, May 24(CED) — Royal Djurgården (Zoo Park) Stockholm has seen its forth permanent sculpture erected through Princess Estelle's Cultural Foundation.
The work Untold or Osagt in Swedish shows a statue of a woman with a mink fur overcoat with her face being covered either by her hair or scarf. She looks very strong like a giant and also mysterious.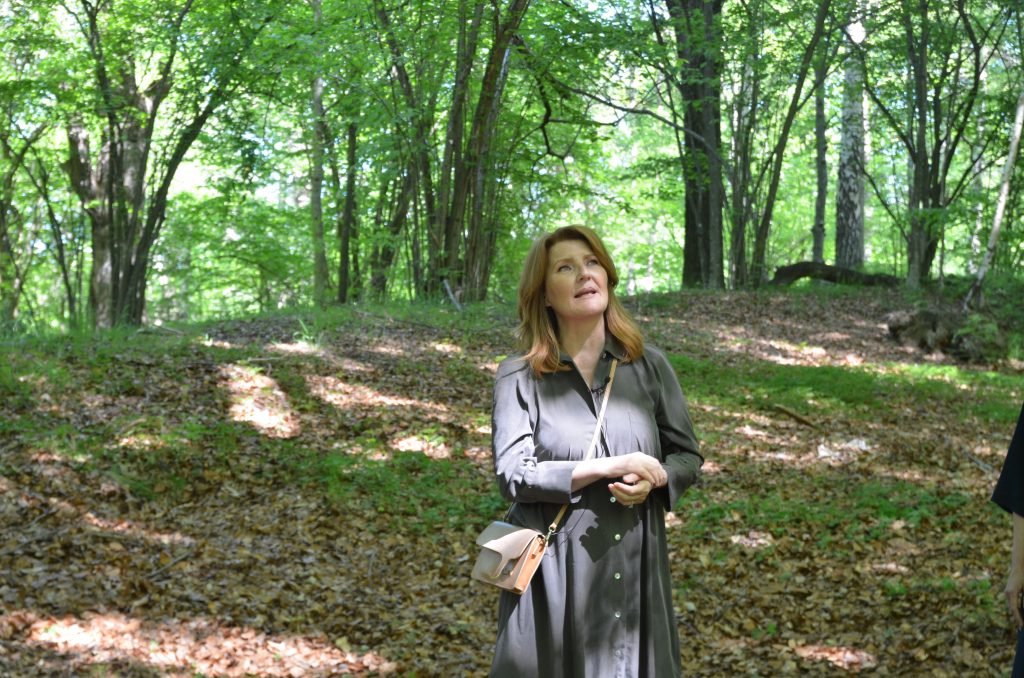 Charlotte Gyllenhammar is a famous sculptor in Sweden and her works have been exhibited in Shanghai and many other places. Her work Die for You describes a tree root in the air space of the city buildings. It contains very deep and various meanings which stimulate people to think more.
"When I got the news that I was chosen to do this, I was surprised. But after looking at the places in Djurgården, I chose this place. Because the birch trees here formed a triangle and look like a home with the high branches as the roof. " said Gyllenhammar.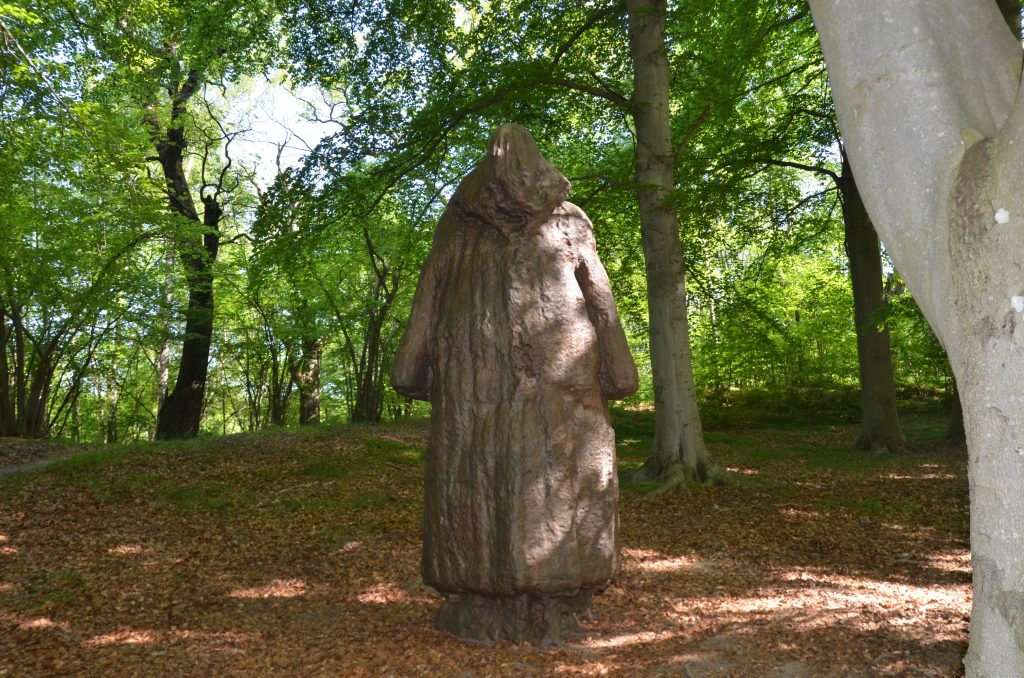 "I feel this woman has great potential and energy. There are a lot of stories untold which gives visitors greater space for imagination." said Gyllenhammar.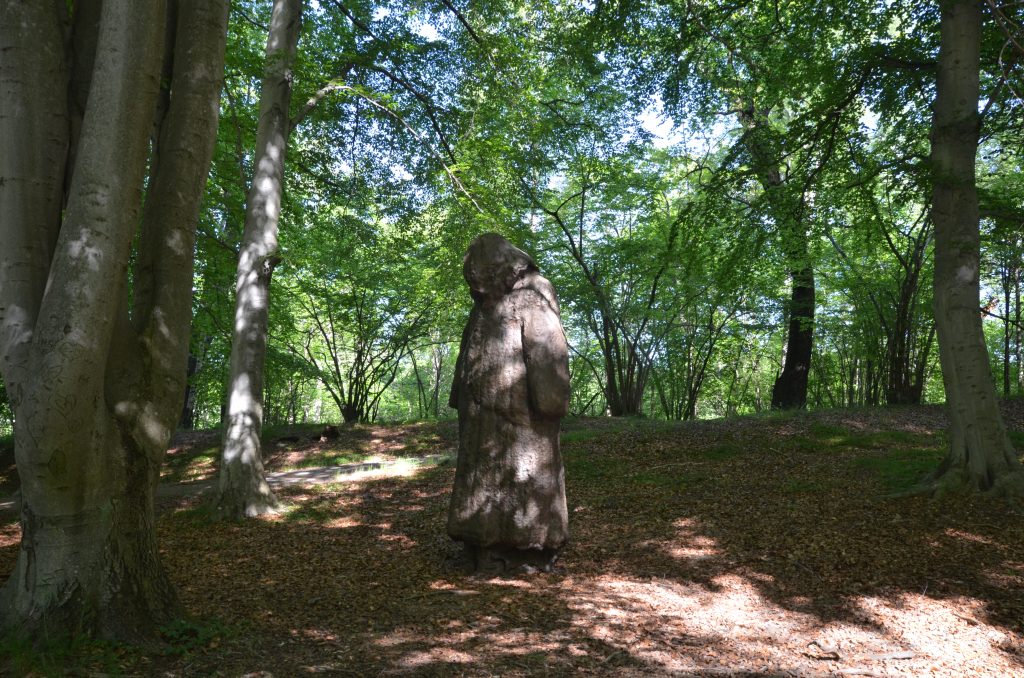 Indeed, you can imagine this is a supernatural figure or a fairy tale. You can also imagine this woman might be pregnant and hide a baby in her worm. Or she is a bit old, but still has a lot of strength.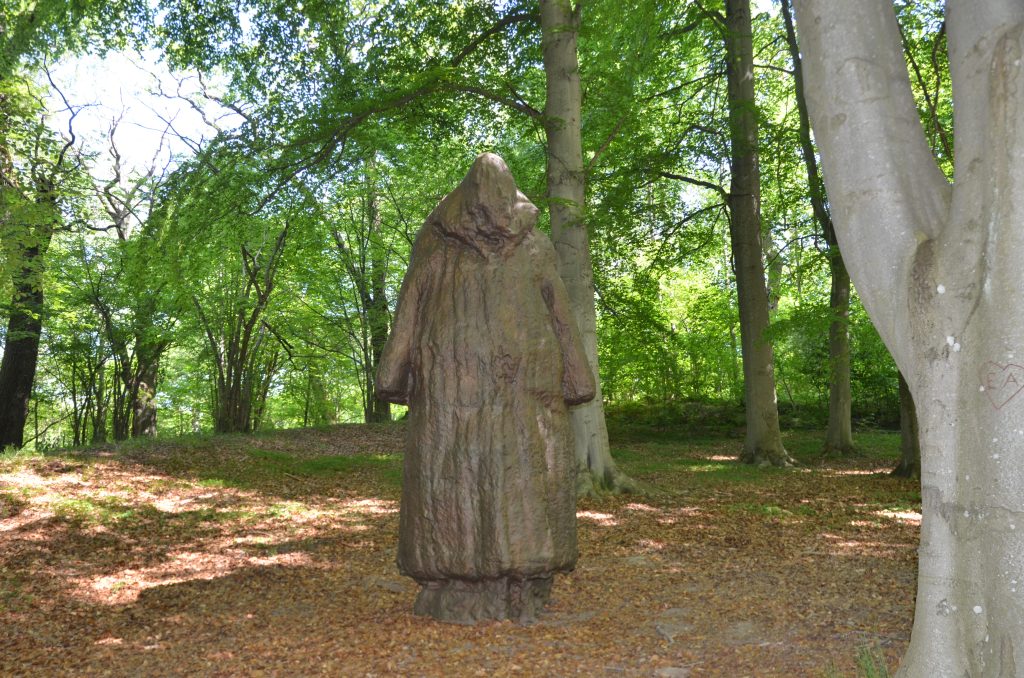 This figure also reminds me of the strong ocean goddess in City Hall and the strong girl Pippi Long Stocking who can raise the horse and defeat the thief. Maybe the sculptor subconsciously wishes to be huge and strong or she has such a strong spirit.
Sara Sandström Nilsson is Executive Director of Princess Estelle's Cultural Foundation. She used to take care of the sculpture park in Umeå.
"This is the fourth sculpture we erect in the park permanently. The first one was erected in 2021. The work is life rings from America. The second one is a Norwegian artist who made it with alumini and bronze which is the waves. The third one is Wind from British Sculptor. And the fourth artist is from Sweden." said Nilsson.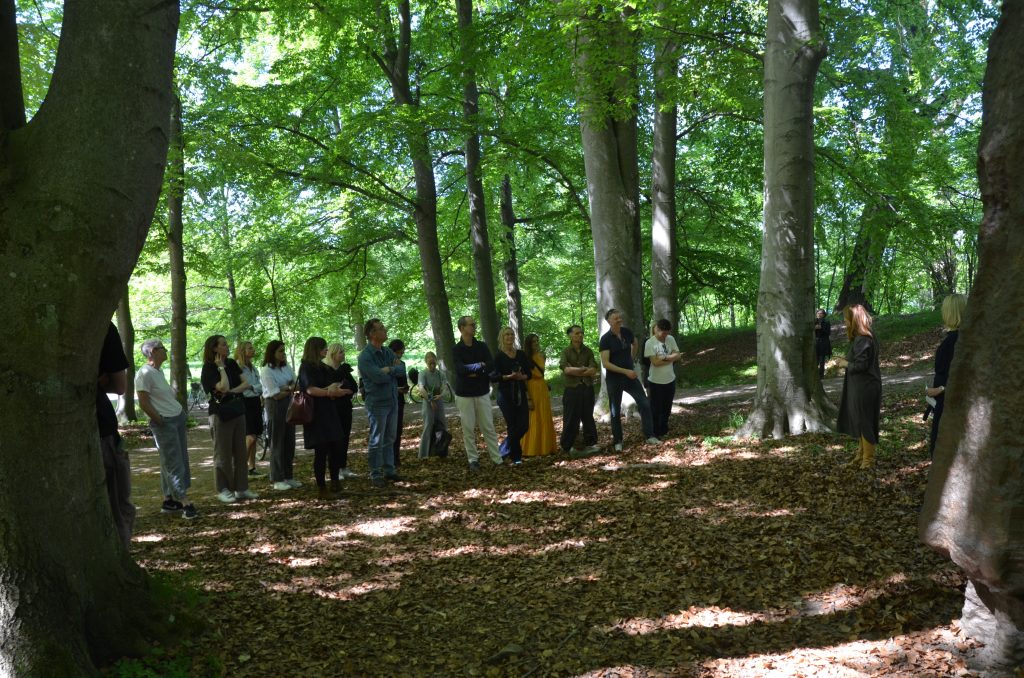 Nilsson said they don't care if the sculptor is from Sweden or not. It can be any country including China. They will try to choose from many different countries.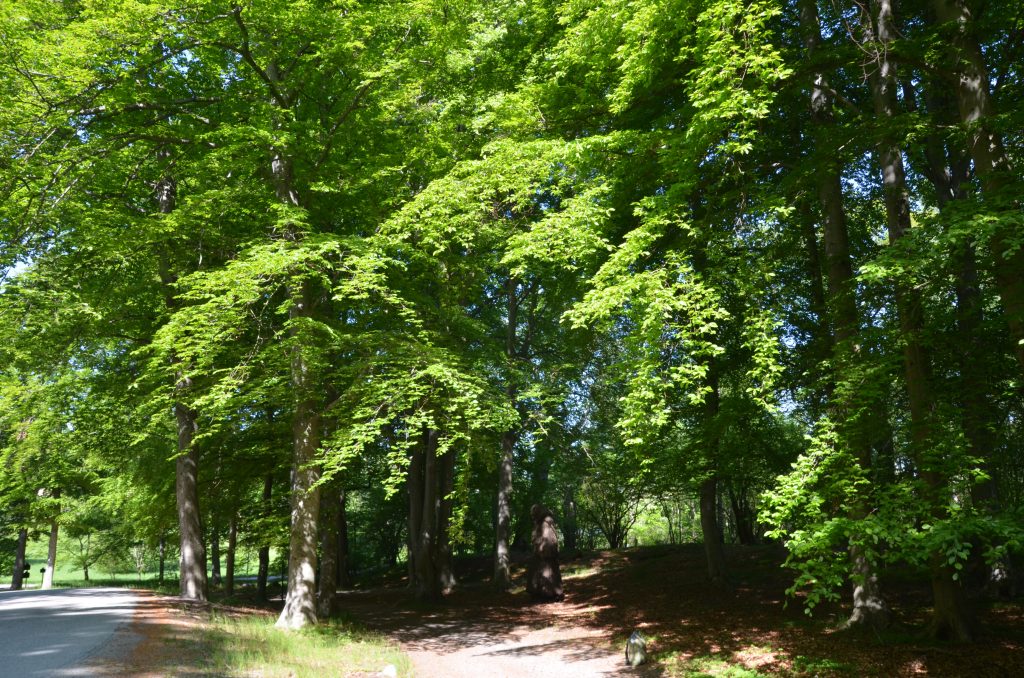 Prince Daniel Westling, Princess Victoria's husband will give the formal opening of the sculpture to the public next Monday. Please stay tuned.
We shall go to the opening ceremony too.
Contact: chenxuefei7@hotmail.com, wechat: chenxuefei7
Donation: Bankgiro: 840-7157.