Special Correspondent
Hussein Askary (Vice-Chairman of the Belt and Road Institute in Sweden)
The Belt and Road Institute in Sweden (BRIX), through discussions with well-informed sources in Pakistan, China, and Europe reached certain conclusions regarding the fate of the China-Pakistan Economic Corridor (CPEC), in the aftermath of the ouster of Prime Minister Imran Khan through a parliamentary coup / no-confidence vote on April 10. Khan was replaced by Shehbaz Sharif, Chairman of the largest opposition party to Khan, Pakistan Muslim League (PML).
While there has been ample negative speculation in Western media about the impact of the CPEC, a flagship of the Belt and Road Initiative, on Pakistan's economy and finances, there is no objective evidence pointing to that. On the contrary, the CPEC is considered one of the elements to heal many, but not all, of the perennial economic, financial and social problems of Pakistan the predate the CPEC, many of which are a product of years of the failed and tragic "war on terrorism" in neighboring Afghanistan. There is also, as most Pakistanis agree, the problems of lack of reform of archaic governance structures and proliferation of corruption.
The CPEC has addressed a key structural problem in Pakistan, which is the lack of infrastructure such as large-scale power, transport, and water resources management systems. The shortage of electricity took a terrible toll in previous years on Pakistan's economy as many of its productive sectors like the textile industry shrunk or outright shut down. A great part of foreign indebtedness was incurred through borrowing from international financial institutions to purchase oil and gas from international markets. China's investment (not loans) in hydro, coal, nuclear, solar, and wind power plants have filled a major black hole in Pakistan's finances and economic productivity by domestically generating the power needed to run the economy. The rapid transport systems built or upgraded such as highways, connecting the country both to China in the north-west and major Pakistani centers such as Karachi and Port of Gwadar in the South, have had a transformative effect on the movement of goods and people across the country. The yet to be realized revolution in agricultural production has much to gain from the dams and water management systems built or under construction under the CPEC. Industrial zones and special economic zones (SEZs) being built are gradually becoming hubs for local and foreign investors as electricity and transports, in additional to facilities and tax breaks are provided by the government. See detailed description of these SEZs by Pakistani officials and experts made in the BRIX special webinar on the CPEC and investment opportunities for Scandinavian investors in Pakistan's SEZs held in April 2021 in Stockholm. (More on the SEZs below).
China-Pakistan "Iron Brotherhood"
The experts BRIX has spoken to all confirm that Pakistan's relationship with China are long-standing "all-weather" relations that have been tested through the decades. This relationship does not change with the change of governments. The "Iron Brotherhood", as one Pakistani expert called it, "is beyond the control of any government" and that it will not be affected by the ouster of Imran Khan. "China is a friend of Pakistan and the Pakistani people, not of any political party" one expert from a leading think tank in Islamabad said. This expert even argued that the "the PML is closer to China than Imran Khan was."
It is important to remember that the CPEC was launched under the previous PML government in April 2015 when Chinese President Xi Jinping and Pakistan's then Prime Minister Nawaz Sharif signed 51 agreements and Memorandums of Understanding valued at US$46 billion. Nawaz Sharif is the elder brother of current Prime Minister Shehbaz Sharif.
Affirming this commitment by the PML, Senator Mushahid Hussain Sayed, a leader of the PML, told the Chinese broadcaster CGTN that "Prime Minister Shehbaz Sharif will take the China-Pakistan Economic Corridor forward with new vigor, vitality and in a rejuvenated manner". Senator Mushahid added that "in the first day in office as Prime Minister, Shehbaz Sharif met the Chinese Acting Ambassador and told her that Pakistan considers China as Pakistan's closest friend and strongest partner." He also stressed that "China is the only country for which there is a cross-the-board support inside Pakistan". Concerning the further development of the CPEC, Mushahid indicated that "the second phase is bigger, and you will see perhaps acceleration in the field of agriculture, in the field of Information Technology, in the field of tourism, and also infrastructure, especially the railway project". The first phase of the CPEC was almost exclusively concentrated on building and improving the infrastructure. The second phase is intended to shift focus to industrialization and modernizing and expanding the agricultural production.
Lijian Zhao, Spokesperson of the Chinese Foreign Ministry and former top diplomat in Pakistan for several years, was quoted as saying: "China and Pakistan are all-weather strategic cooperative partners. History has proven time and again that China-Pakistan relations have always been unbreakable and rock-solid, no matter how the international landscape and their respective domestic situations may change."
"China will give priority to Pakistan in its neighborhood diplomacy as always," said Zhao. "We are ready to work with the new Pakistani government to have close exchanges at all levels, substantiate and expand practical cooperation, build the China-Pakistan Economic Corridor (CPEC) toward the sustainable, livelihood-oriented and high-standard objectives, and accelerate the building of an even closer China-Pakistan community with a shared future in the new era for the well-being of the two countries and the two peoples" He added according to Chinese daily Global Times.
CPEC Special Economic Zones
According to the official website of the CPEC Authority, there are a number of large scale special economic zones (SEZs) and industrial parks under construction in Pakistan under the banner of the CPEC and in collaboration with China. They are strategically located to benefit from both the CPEC infrastructure like highways and power production plants and also the natural and human resources of each region. One of the largest SEZs is the Prioritized Rashakai Special Economic Zone spread over the area of 1000 acres, in the Khyber Pakhtunkhwa Province. Located on Motorway (M1) about 60 km from Peshawar near the border with Afghanistan, and 90 km away from Islamabad to the east, and 800 km from Khunjerab Pass in the north at the border with China, Rashakai enjoys a unique strategic advantage to serve the consumer markets of Khyber Pakhtunkhwa, Punjab, Southwest China, Afghanistan, and Central Asia. The planned sectors to be established in Rashakai SEZ are processing and manufacturing, home appliances, pharmaceuticals, building materials, automobiles, spare parts, and processed agricultural products.
According to Hassan Daud Butt, CEO of Khyber Pakhtunkhwa Board of Investment, and one of the main speakers at the BRIX webinar in 2021 "11 enterprises have been allotted land with an area of 42 acres to establish industrial units with an expected investment of Rs11.826 billion and 2,500 employment opportunities in the SEZ." In an interview with Gwadar Pro published on April 19, Daud stated that construction of industrial units of the Chinese Century Steel are under way, and will be "a state-of-the-art steel manufacturing facility". Mr. Daud stressed that the development of the SEZ is an ongoing process which is in three phases lasting up to six years. "In Phase One, 10 Mw was provided in Sept 2020; in Phase Two, 160 Mw will be provided; and in Phase Three, 50 Mw will be provided. The gas requirement of the zone is 30-Mmcfd which has also been approved by the Federal Government and the gas transmission line pipe-laying was completed in December 2021," he said. Chinese infrastructure companies are also involved in the SEZ connection to the external road network. Chinese state-owned enterprise China Road and Bridge Corporation (CRBC) is actively involved in developing the SEZ. The total investment in the SEZ industrial units is estimated to be US$ 900 million.
Better infrastructure, better productivity
While the news media focusses on the negative aspects of Pakistan's economic development, there are many bright spots of Pakistan's economic development in light of the CPEC. It must be made clear that Pakistan with a 225 million population and decades of economic stagnation, will not see its economy suddenly change in a dramatic way. However, what is important to examine is the direction of this development. One sign of the impact of the increased electric power supply was noticed in the rejuvenation of the textile industry in Pakistan.
Several specialized textile industry websites and local media reported recently that the value of textile and garment exports from Pakistan increased by 26.08 per cent year-on-year in dollar terms in the first eight months of fiscal year 2021-2022. During this period, Pakistan earned $12.607 billion from textile and apparel exports, compared to exports of $9.999 billion in July-February 2020-21, according to data from Pakistan Bureau of Statistics. This came on top of a similar increase in the previous year. In fiscal 2020-21 ending June 30, textile and garment exports from Pakistan increased by 22.94 per cent to $15.400 billion over $12.526 billion exports in the previous fiscal.
Even more interesting is that the value of textile machinery imports by Pakistan increased significantly by 78.52 per cent year-on-year 2021-2022 to $577.249 million during the eight-month period. What this points to is that the textile industry is foreseeing even greater potential of increased productivity.
Indicator: Venture Capital Investments in Startups
One indicator of the progress being made in Pakistan which is closely tracked by the UK-based China Investment Research is the venture capital (VC) investments, mostly foreign direct investments, into Pakistani small and medium sized startups.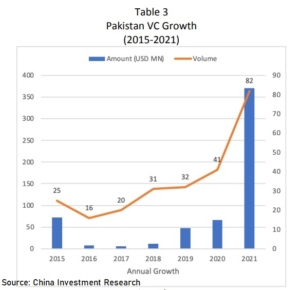 As this diagram shows, although these are not very large in terms of money, they are an important indicator of the interest in the Pakistani market and labor force.
Furthermore, a sample provided by the China Investment Research for the 4th quarter of 2021, indicates that this trend is continuing into 2022. Most of the 23 investments remain small seed/pre-seed investments. Only 5 investments were greater than $5 million; CreditBook ($11.0 million), Bookme ($7.5 million), PostEx ($7.1million), Kraave Technologies ($6.0 million) and Udhaar Book ($5.0 million). Collectively, these 5 investments represent 46.4% of Q4 aggregate amount of $68.1 million. Logistics startups led with 32%, e-commerce 27%, fintech 25%, healthtech and edtech each with 4%.
One important, but telling irony is that contrary to all the global press hype relating to Chinese dominance of investments in Pakistan, only one of these deals involved any Chinese capital. The facts indicate that investors from Pakistan, USA, UK, Germany and the UAE dominated Q4 Pakistan. Only one China-based VC/equity investor invested in 2 of the 23 Q4 capital raises. What this shows is, that the investment environment has improved to such an extent that international investors are opening their eyes to the potential in Pakistan.
Future growth drivers
One of the key drivers of future growth is that Pakistan, home to 220 million (140 million under age 30), is one of Asia's fastest growing economies with projected GDP growth rates of 6% or more through 2026. As Pakistan continues to develop, an additional 2.1 million middle-income households are expected to be established by 2025. Pakistan's internet penetration has increased from 2% to 30% in the past four years in cellular and 3G/4G services resulting in increasing tech awareness and usage. Pakistan produces over 20,000 IT and engineering professionals annually and has over 360,000 software developers. Due to these trends Pakistan's IT sector has doubled in the past four years, and it is projected to grow 100% in the next two to four years to $7 billion. Realizing that this is one sector which can contribute greatly to the economic development of the country and attract foreign investments. in February 2022 the Pakistani Government introduced the Pakistan Technology Startup Fund (PTSF) designed to provide one billion rupees annually to around 50 startups. Other initiatives for the IT sector include tax benefits and 100% Forex retention.
It is important to note, in conclusions, that while the challenges in Pakistan are great and serious, what is important to consider is that what the CPEC has provided is a backbone of the potential solutions to get out of the bottlenecks of development, as President Xi Jinping had described in a speech to African leaders in 2015, which are; shortage of capital, lack of infrastructure, and shortage of skilled labor. Otherwise, it is up to the Pakistani people and their leadership to clear the way through adequate reforms and chart a path to their bright future.
Related Items:
The BRIX Extraordinary Webinar on the China-Pakistan Economic CorridorBelt And Road InitiativeChina-Pakistan Economic CorridorImran Khan
Leave a Comment Save my name, email, and website in this browser for the next time I comment.I agree that my submitted data is being collected and stored. For further details on handling user data, see our Privacy Policy
Recent News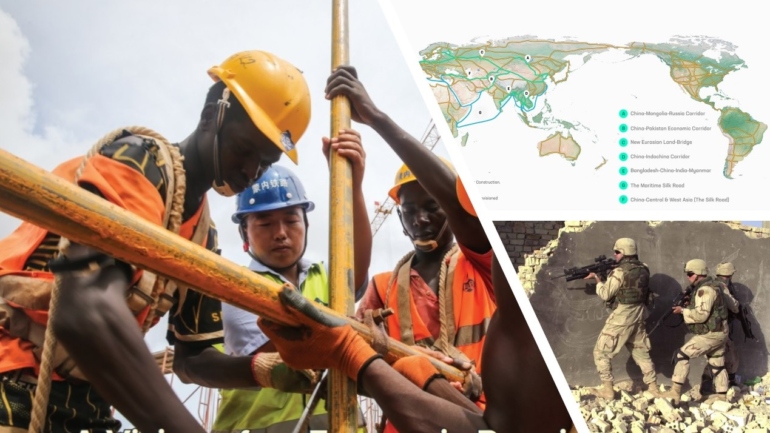 brixswedenApril 27, 2022Hussein Askary The Belt and Road Institute in Sweden In his keynote speech at the Boao Forum for Asia (BFA) on the 21st of April, China's President…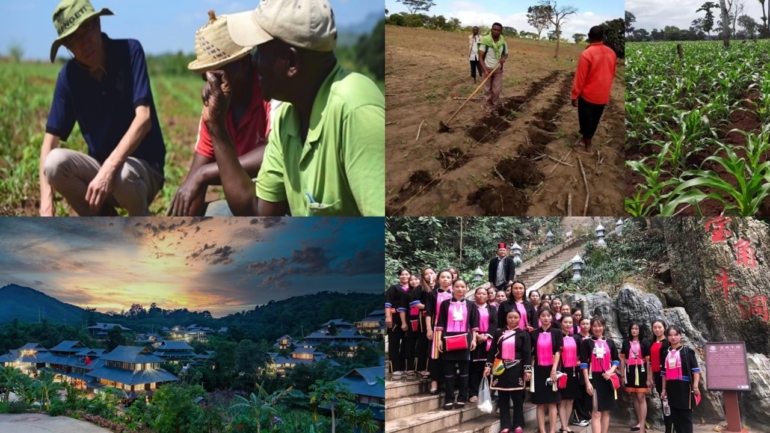 brixswedenApril 22, 2022
How does a village in the proverbial "middle of nowhere" leapfrog from the conditions close to the Middle Ages into the 21st century and the center of world connectivity in the matter of 4 years?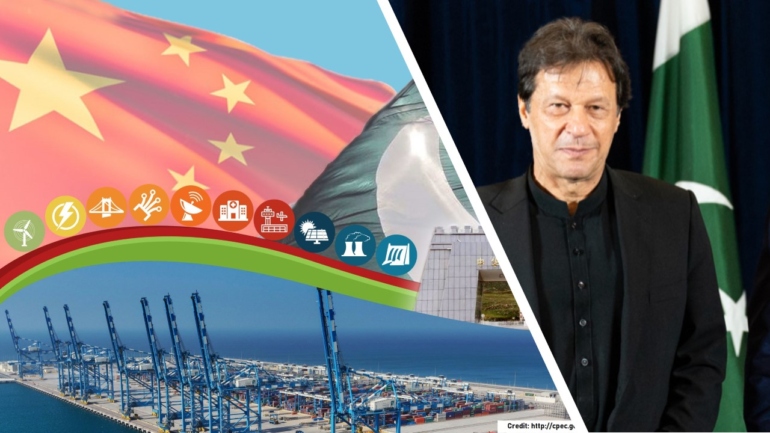 brixswedenApril 19, 2022Hussein Askary (Vice-Chairman of the Belt and Road Institute in Sweden) The Belt and Road Institute in Sweden (BRIX), through discussions with well-informed sources in Pakistan, China,…Several news