By Xuefei Chen Axelsson
According to reports from Xinjiang, cotton in Xinjiang is mostly collected by machines. Even those collected by people, the people were mostly from inland areas such as Henan and Sichuan. Those people were paid to collect cotton.
The Uyhgors who labored in the field are treated equally. The most important message is that the cotton is 95% collected by machines in northern part and nearly 70 percent in southern part.
Xinjiang is a region that is suitable for cotton growing because the sunshine time is long and the cotton quality is very good.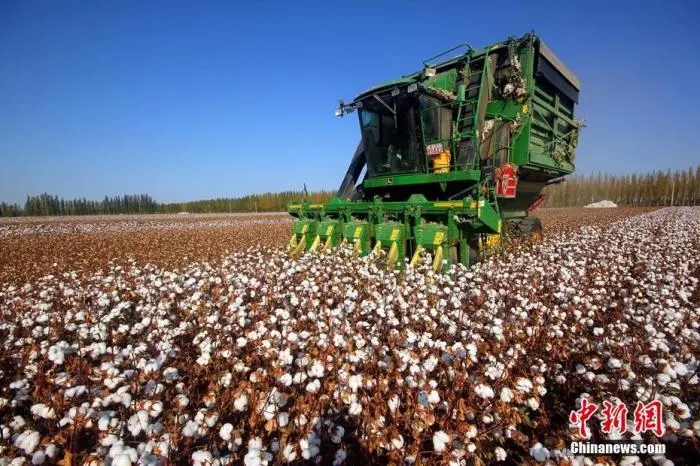 Some foreign companies said because the cotton in Xinjiang has used forced laborer, they decided not to use cotton from Xinjiang or Xinjiang workers.
It is such a scandal that it is almost similar to the terrorists and extremist ideas. When I visited Xinjiang, my Uygor friend told me that some families were told that they should not send their children to the free school provided by the government because they thought the money was not clean.
Similar idea that some people thought Xinjiang's cotton was collected by slaves like in southern American plantations in the 18th or 19th centuries. Maybe because they had that experience they imagined a similar picture in Xinjiang. But in fact, the truth is that the cotton is innocent, clean and beautiful.
The lies spreading among western companies such as Nike and HM stimulated a lot of other companies in China to stand out to welcome Xinjiang cotton.
They praised the Xinjiang cotton with high quality and indispensible. China says that in fact, China imports cotton every year due to the shortage of production. So Xinjiang cotton can sell well enough inside China. The boycott will not affect Xinjiang cotton's sale at all.
But the process just defamed Xinjiang cotton which is innocent. China has a saying that harmony and cooperation will make better wealth.
Twists and turns will harm relations and emotions of the people.