By Xuefei Chen Axelsson
Stockholm, Feb. 2 (CED) — China-Sweden Hammarby Eco City Alliance is an ambitious initiative that strives to make Swedish innovation, lifestyle and sustainability advocacy flourish in China. Its first project in Yantai is a success and has much resonance with its residents.
In 2019, Business Sweden, Sweco, White Peak and Envac established the China-Sweden Hammarby Eco City Alliance (The Alliance) to realise the need for quality urbanization which is enabled by a high degree of sustainability, replicating the legacy of the Hammarby lake city project in Stockhom.
Hammarby lake city came from the aim of applying for the 2004 Olympic Games. Although Sweden did not win the bid, the local government decided to follow through the plan of building a smart eco-city.The Hammarby area was originally an abandoned, polluted industrial site. After years of effort, a new community was built with low energy consumption, high recycling and coexistence with the natural environment. Waste is thoroughly transformed into biofuel, which helps reduce energy and water consumption.
The Alliance adopts the green system concept of Hammarby lake city project. Eco-communities should be built via utilising sustainable water consumption, recyclable resources and renewable energy.
The merit of the Alliance is that it is an open platform. On top of consisting of Swedish companies that provide solutions for sustainable city development, it also invited Chinese partners, especially those in the supply chain, to pitch in its pursuit of sustainability excellence.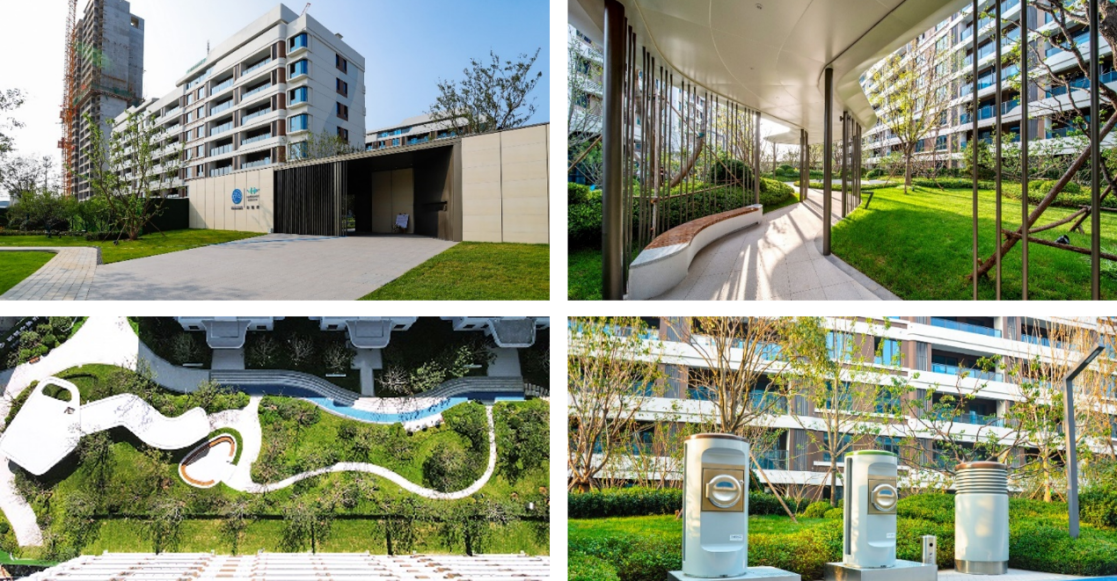 The Alliance set its eye on Yantai as its first endeavour as the city in Shangdong Province has commonality with Hammarby. As a result, the birth of Yantai Hammarby City. It has remarkable performance in reducing environmental impact:
Renewable energy heated water accounting for 100% of the water used indoor.
HVAC system saving 14.3% energy, while the reduction in carbon during operating stage is 10.3%.
Water efficiency in the washroom has reached national second grade
90% of the landscaping uses water saving devices, such as humidity and raindrop sensors.
The greening rate is 46% on site.
The eco-friendly design of the Yantai Hammarby City also has a direct impact on a pleasant experience to its residents. For instance, Eco City apartments employ a vacuum waste-collection system, which whisks the garbage into an underground holding area. A resident noted: "I'll be so happy not to endure smelly garbage as we come and go from our home." There are numerous such kind of touches in the project.
The first batch of residential units of Yantai Hammarby City had already been delivered to customers in 2022. Recently it won the Bronze Award of Best Green Development in the MIPIM Asia Award 2022.
The features of Nordic-style gracious living are health focused, embracing nature, focusing on quality and supporting sustainability. The eco-city in Yantai has made a successful case of introducing such lifestyle to China.