By Xuefei Chen Axelsson
Stockholm, May 23(ChinaEuropeDialogue)—EPTA Sweden held its spring concert in the Kungasallen of the famous KMH Stockholm on May 22. A total of 16 students who are between 6 and 19 years old participated in the concert and 6 of them are of Chinese origin.
Eva Lundgren, President of EPTA Sweden or Swedish Piano Teachers Federation(SPPF) spoke at the opening of the concert. She welcomed all the players and audiences and congratulated all the players.
She said that this concert is very special because it is being held in this wonderful concert hall with wonderful instrument.
In an interview with Green Post she told us about SPPF or EPTA Sweden and its activities. She also described how the Covid 19 affected us but the concerts went on online. She also said it was wonderful to have many players including those from Chinese origin to participate in the concert.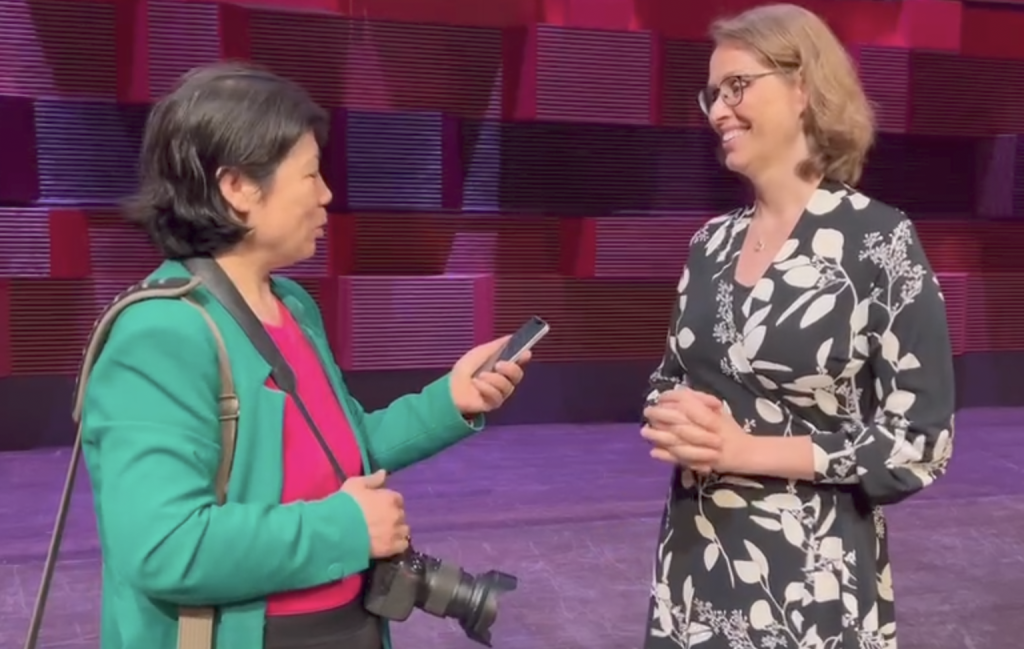 She said all the players are members of the Swedish Piano Teachers Federation which is also a member of the European Piano Teachers Association which has 400 members. Their federation often organize concerts in Stockholm and many other places or countries. They also provide training for piano teachers and hold conferences.
For example in September 2022, there will be International Congress in Portugal and in October 1-2 2022, there will be National Congress in Gävle, Sweden.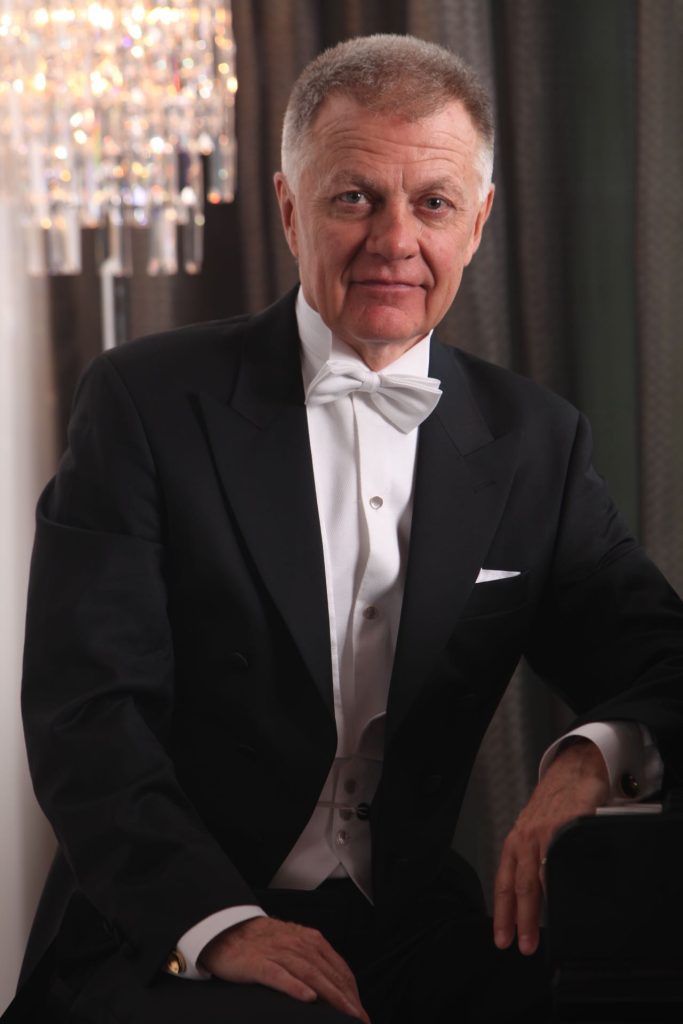 Rolf Lindblom is retired Pianist Professor at the Royal College of Music Stockholm. He has three students who participated in the concert. He gave very positive comments about his students.
"I think it was wonderful and I have three students and Yan has three students. They play very well. It is so nice to teach them, they listen very much what you say and play what you teach them and everybody plays so good today. I am very very happy. " said Professor Lindblom.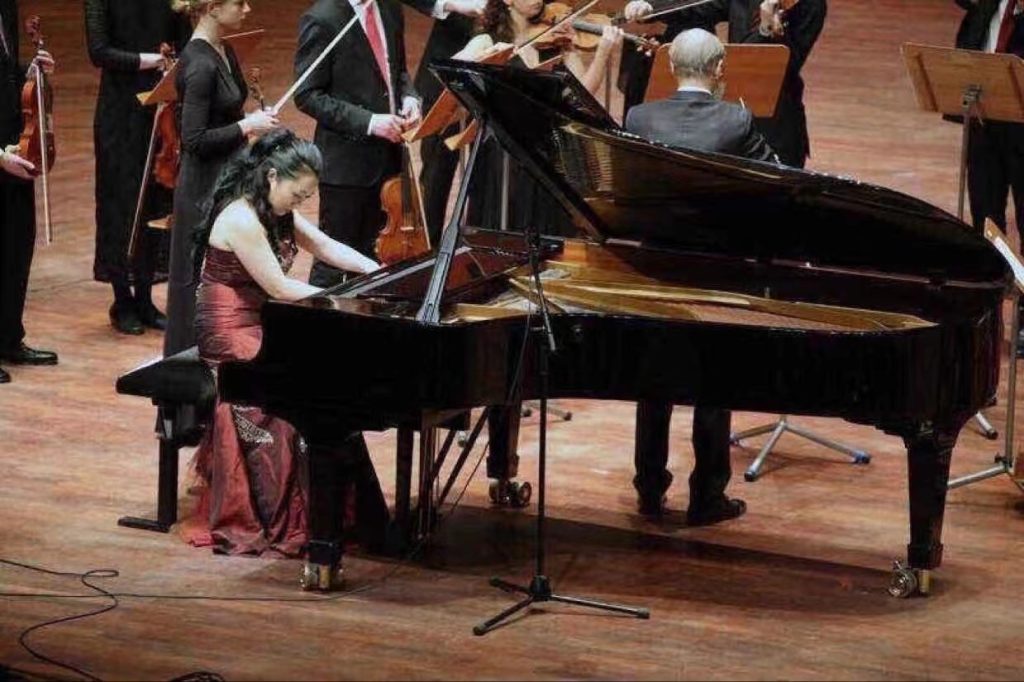 Pianist Yan Shuang Lindblom who is also piano teacher was graduated from the Royal College of Music in Stockholm has three students who had participated in the concert. She told us about the significance and meaning of taking part in this concert.
"This is a meaningful and significant concert because this concert is organized by Swedish Piano Teachers' Federation which is also a member of the European Piano Teachers Association. The playing level is very high. This concert Hall is also very special and ranks one of the top five concert halls in the world, the sound, light, temperature and accoustics are all ranking as the world's first class. "
Yan Shuang Lindblom said she has joined in the federation for over 20 years and participated in the concerts since 1998. Five years ago during the 80th anniversary of the federation which was founded in 1937, they had organized a lot of activities such as Marathon concerts. It is a concert which can be held in many countries in Europea and many professionals can participate in it in order to exchange technics and learn from each other.
Lindblom's student Sun Yang played Burgmuller's La chevaleresque, Douce reverie by Tchaikovsky and Tarantella by Prokofiev.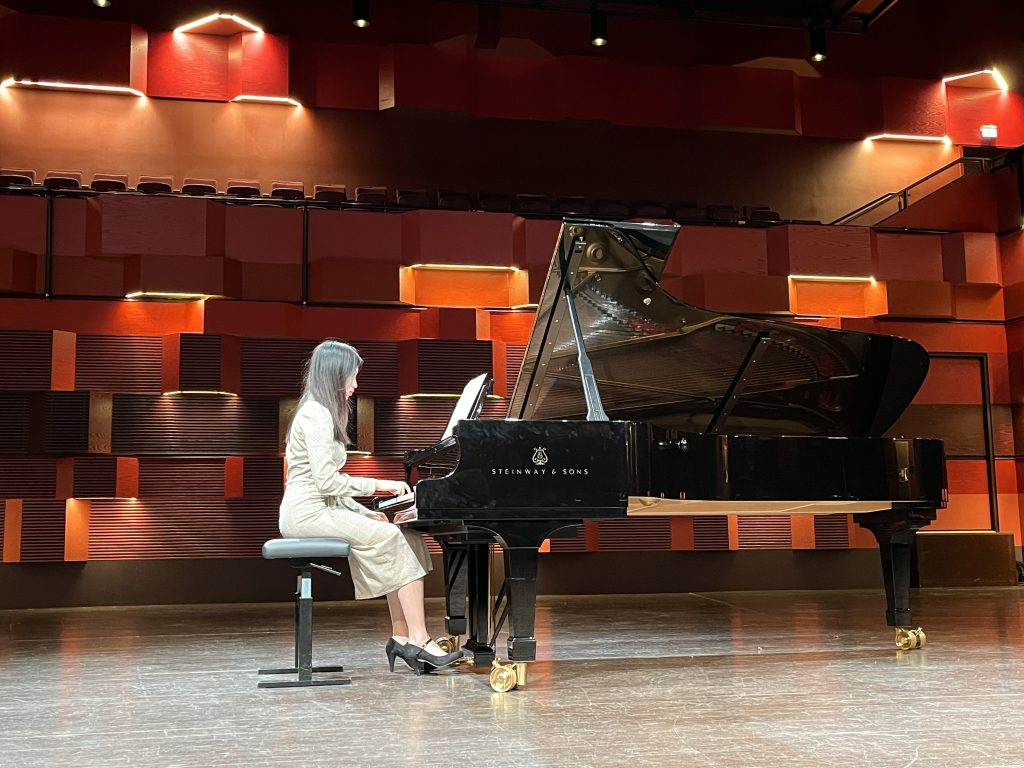 Lindblom's student Tang Shiyu played A.Schoenberg's 6 Kleine Klavierstucke.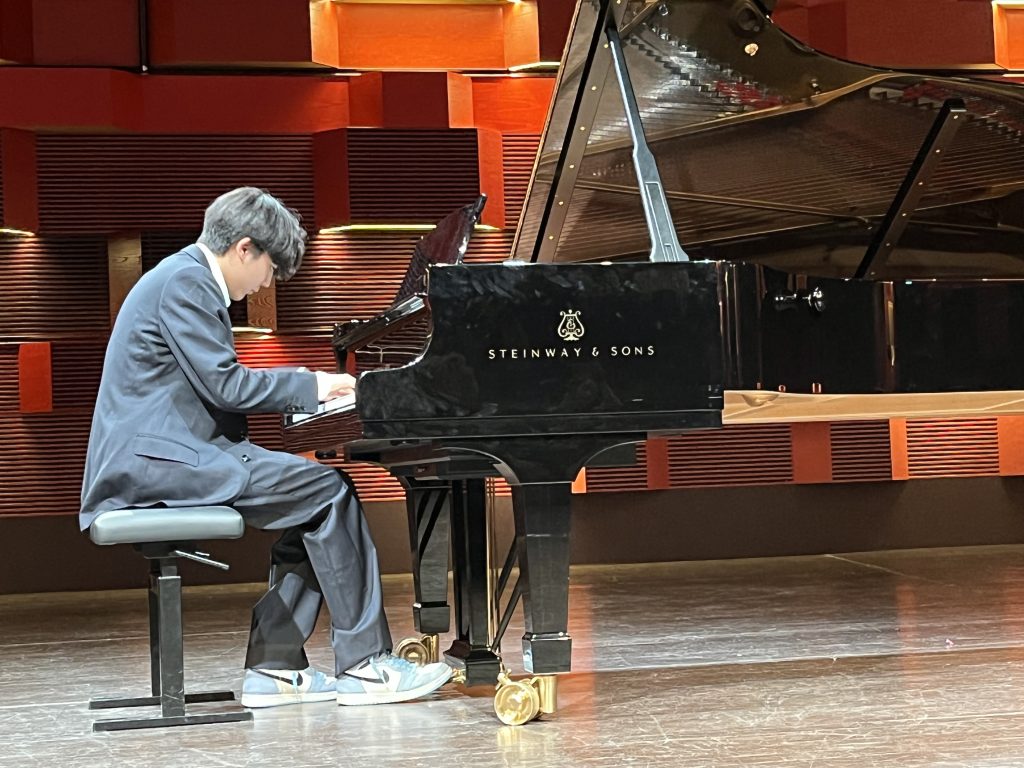 Viktor Zhang played Liebestraum no 3 by Liszt.
Yan Shuang Lindblom's student Vincent Wang played Beethoven's Sonat f-moll, Debussy's Page d'album and R.Lindblom's Black Crystal.
Alice Ruiyi Peng played Bach's Prelude C-mollChopin's Waltz a-moll and T. Rangström's Riddarspelet.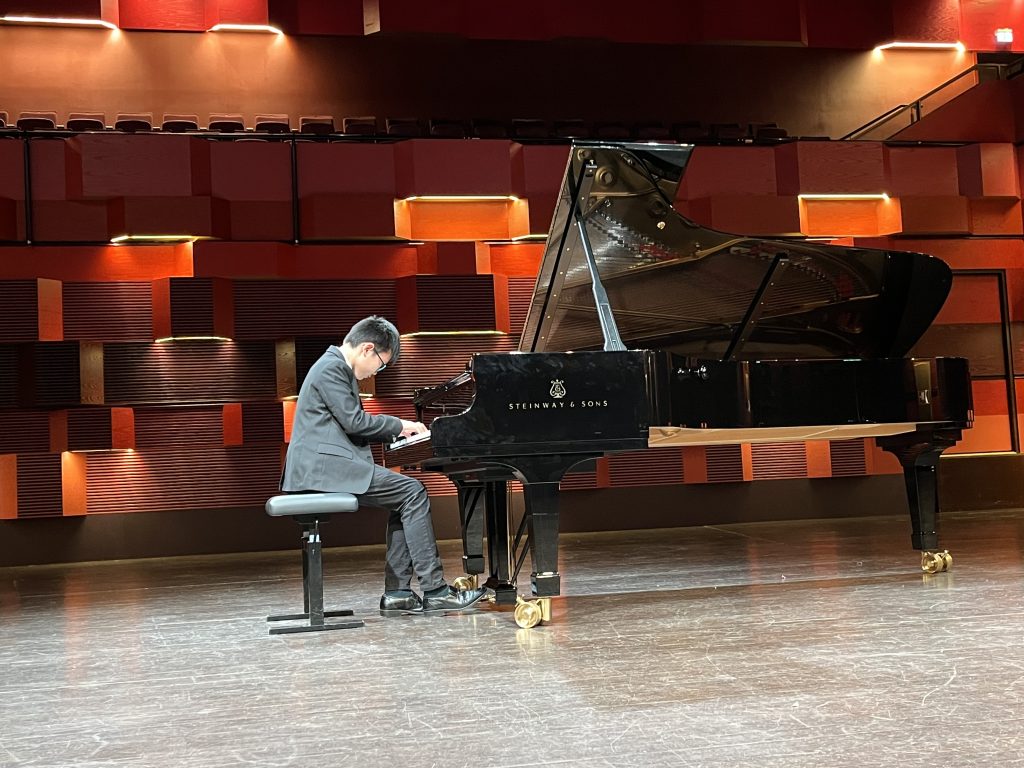 Yudian Yang played Bach's Sinfonia no15 b-moll, Chopin's Nocturne ciss-moll and J.Ibert's The little White Donkey。
Elsa Granskog played Bach's Polonaise G-moll and Tchaikovsky's Mazurka.
Oliver Nilsson played Beethoven's Sonat c-moll op.13 sats1.
Uma Kangas played Tjakovskij's Dumka.
Sebastian Livonen played Chopin's Ballade no 3 Ass.dur.
Erik Staflin, Vincent Högberg, Gabriel Henschen, Leonard Thinsz Jansson, and Ludvig Lindström also played beautiful piano music.
This was the first time that such kind of concert had been held since 2020 due to the Covid-19. The concert is very successful and attracted many parents and friends to watch.
Kungliga Musikhögskolan or KMH was founded in 1771 by Swedish King Gustaf III, the largest of its kind in Sweden. It has over 1000 students and 200 teachers and raised a lot of famous musicians and music teachers.
It has six departments with bachelor, master and phD students courses with a goal of tapping the potential of students, broadening the horizon of the students and discovering new knowledges.
Text and photos by Xuefei Chen Axelsson, vedios by Yan Shuang Lindblom.